Tanglewood Resort offers a variety of premier accommodations that are relaxing, comfortable and amenity-rich. Choose from guest rooms with beautiful views of Lake Texoma to villas that are spacious and full equipped with all the amenities of home. All accommodation choices are peaceful, convenient and truly offer a unique lodging experience.




When you stay at Tanglewood Resort you have full access to the resortís many facilities and activities, including swimming pools, Tranquility Spa, Commodoreís Room and Barnacles Sports Bar and Pizzeria along with the 19th hole located at our golf course. No matter which room, suite or villa you choose, accommodations at Tanglewood Resort are the perfect place to retreat after a day of horseback riding, swimming, boating, or any other numerous resort activities.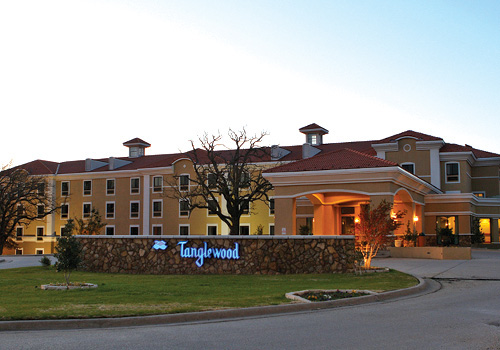 Tanglewood Resort provides many amenities such as, Deluxe hotel accommodations, 18-hole championship golf course, Full-service Tranquility Spa, Charter Party Boat, Three outdoor pools and hot tub, Tennis, volleyball and group activities, Free wireless Internet access and so much more....





When you book with us we will ensure you get the best rates available at Tanglewood Resort.





<!- - content ends -->